The next generation of human growth & development education
This video series guides preteens through the changes of puberty, the female and male reproductive systems, reproduction, fetal development and special girls' and boys' only sections to talk about the more private aspects of puberty.
---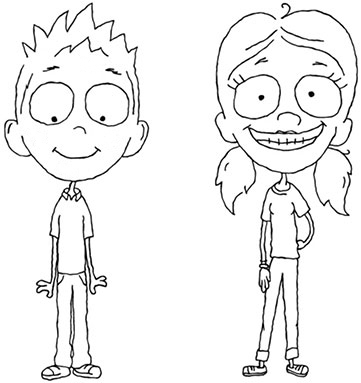 School Health Nurses

Health Educators

Classroom Teachers

Health Departments

Community Youth Programs
Meet our experienced Creators
---
Adele Blazey
RN, BSN, CPN (Certified Pediatric Nurse)
Adele has been teaching puberty education classes for the past 23 years. She is passionate about quality sexuality education for preteens.
Kristen Sharp
MAT in Health Education
Kristen has been a health educator for the past 20 years. Her career has centered upon creatively presenting current health topics to students from which they can make healthy personal decisions.
Parents
This parent link allows you to gain a better understanding of the purpose and philosophy of the HGD video series.
Educators
This teacher link provides you a sneak peek of the video and a listing of the educational tools provided.